18 Nov

Hey guys! Nowadays, EAST Inflatables Company has owned another overseas warehouse, located in Los Angeles. For convenience of more usa customers, you could directly visit our website or our EBay Retail Store on American site to purchase and we arrange local delivery for you.
No matter you just want to buy one jumping castle or slide for family use or for commercial uses, it couldn't be a better choice to buy from us. Different from the traditional modes of overseas purchase, you don't have to deal with the customs and pay extra import tax, clearance fee and handling fees. Just tell us which one you are interested in and then we ship it to your door when you make a payment. Also, local up may be acceptable to some extent. For most customers without import experience, choosing to buy from us may be much easier and more convenient.
What's more, it'll be directly shipped to you from our American warehouse in a short time, much quicker than international shipping.
As for the quality of our products, seeing is believing, the pictures below vividly show you the manual techniques and best PVC of commercial grade. Featured by Double Reinforced stitched, our products are much more durable and stronger than those cheaper ones. Welcome to visit EAST Inflatables company. More surprises waiting for you!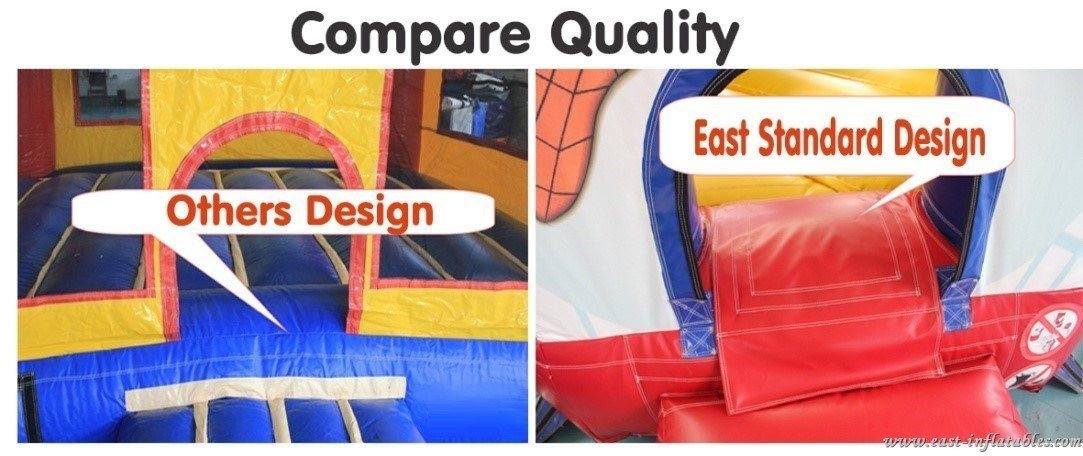 Written by Fiona from East Inflatables.